The Best FREE VPNs for PC (UNLIMITED) 2023
Here is all the information you are looking for to download Free VPN for PC. They are unlimited and you don't have to pay anything. Some have mobile versions and browser extensions, but I am going to focus only on good Free VPNs desktop apps for Windows.
► Download Free VPN for PC
If we talk about the best unlimited Free VPN for PC, TuxlerVPN has all the characteristics to be one, among its advantages we can list that: It unblocks practically any geo-restriction, IP blocks and internet censorship.
It is effective because it uses residential IPs, it claims: "Community-based" which makes the traffic appear normal and not that of a VPN. So it works great for Netflix, Disney Plus, Hulu, HBO, BBC iPlayer etc.
Additionally it has 300,000 IP addresses from around 182 ISP providers from 92 countries and they renew 70,000 new IP addresses every month. That prevents them from being detected and sent to a blacklist.
You can change your location easily and for free to 92 countries, although it also has a Premium version, which allows you to choose a specific city instead of random assignment, and the promise of "4 times faster" connections.
It is completely Free and Unlimited.

Offers residential IP addresses.

It works for Streaming unlock.


Its desktop application is simple.
Slow connections (Normal as it is free).

There is no clear privacy and no-logging policy.

Available only for Windows and Mac (No mobile APPs).


The Premium plan is non-refundable.
---
Proton VPN is the genuine good Free VPN, because it is a premium VPN with a free and unlimited version focused on security, using Wireguard, the futuristic Chacha20 encryption, and its own obfuscation protocol called Stealth.
It has a Kill Switch, an essential security feature that cuts the connection to prevent IP or DNS leaks, when your internet connection fails.
The main point of Proton VPN security and privacy is that it is open source, which means that its source code can be checked by anyone, this allows expert people to check from the bowels of this VPN, if everything that they claim is true.
Another important point is its jurisdiction, located in Switzerland, a country that respects privacy, so naturally it has a No-Log policy, which has also been verified by independent audits.
ProtonVPN is the safest Free VPN for PC that you can use without a doubt, and with which you can connect to 124 servers in 3 countries: USA, Netherlands and Japan.
Free VPN Planet is also a Free unlimited VPN for Windows 11 and earlier versions, if we talk about its advantages, and the main reason why it is on this list is because it is unlimited and offers very good speeds.
As for the disadvantages, it is the few connection options you have, you only have 5 IP addresses in 5 countries. The 1260 servers, 60 countries and advanced features, are only available with the premium version.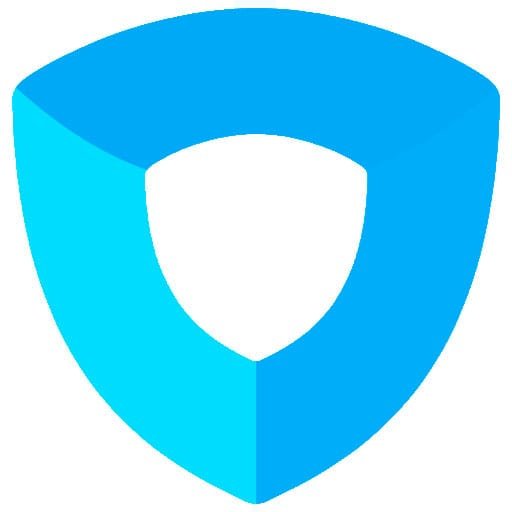 Ivacy VPN is one of the best free VPN alternatives for Windows as it has no data limit. If you want to choose which country to connect to, you only have one option, the Netherlands.
However, it also has the option of: "Automatic Connection" that will assign you a country and a random IP address. To use it, download and install it from its website (you don't need to register).
It may not be the best Free Windows VPN out there, but it is unlimited and P2P compatible, so if you are looking for a VPN for torrenting, it is a good choice.
The speed is not as good as Proton VPN, but the privacy policy is similar, it has a no logs policy and Ivacy is located in Singapore, a country that respects privacy.
Although they often say that Psiphon is a Free VPN, it is actually a proxy created as an anti-censorship tool in countries where there are controls and internet blocks, it is useful for bypassing censorship and accessing geo-restricted websites and content.
To use it on Windows, you have to go to their website, download the executable file and open it, you don't need to install it, then you will find 25 countries you can connect to.
At first glance it has many advantages: It has been developed by a non-profit organization at the University of Toronto, it is open source, which means anyone can check its source code, it does not require registration, and it is completely free and unlimited.
But also disadvantages: It is only an anti-censorship tool, it is not a security and privacy tool, it has a limited number of locations, it is slow (it makes sense, its function is to bypass censorship not to download large files), and it has many ads, because in addition to donations, this is how they make the service profitable.
Urban VPN, has as its flag being a 100% Free VPN for Windows (It is what it says on its website) and in fact it is true, the reviews were good, nobody could believe that a service like this existed, free.
Although it is still free and unlimited on Windows, and has 47 available locations, as of the beginning of 2021 it is no longer free on mobile devices. (If it's no longer free on PC, we'll remove it from this list.)
The download and installation is simple, it is very easy to use and it is compatible with Windows 7, 8 and 10.
⚠️ If you are wondering why Urban VPN is Free, I leave you this link provided by the same website, where it reveals the business model used by all free unlimited vpn for pc.
What are the safest Free VPNs for PC?
Completely free VPNs are neither fast nor secure, why do you think they are free? When it comes to Download FREE VPN for PC Unlimited, the option I highly recommend is Proton VPN, and alternatively, the other top-tier VPNs that offer a free version:
What is the best VPN for PC?
Let me be clear, the Best VPN for PC is not free. The ones that keep this title in 2023 are NordVPN, Surfshark and PrivateVPN that, apart from robust security and high speeds, have a lot of functions and features that a free service cannot offer.
It offers military-grade security with its AES-256 encryption and more than 5.100 servers in 60 countries. One of the best things in terms of security is its RAM-only servers, which guarantees its zero-logging policy, since they do not store any data.
You've probably heard of the NordLynx protocol, which is not only highly secure, but also makes it the fastest PC VPN out there today, allowing smooth, buffer-free streaming and downloads no matter what. server you choose.
It has a Kill Switch feature, which cuts off the Internet connection if the VPN or the connection fails for any reason. Therefore, it will not leave you exposed in any situation. It also has a next-generation feature like dual VPN servers, which use two servers, so your data is encrypted twice.
With the advanced "Threat Protection" feature, you enjoy an ad-free and threat-free browsing experience, because it even blocks ads that appear on video platforms like YouTube and also protects you from malware-infected files. A function that you can activate and it will work even if you are not using the VPN.
Dark Web Monitor is always attentive to delve into the dark web and detect if your personal information is leaked, and of course, it unblocks the main entertainment platforms like: Netflix, Disney +, BBC iPlayer, etc. without any problem.
NordVPN also has dedicated P2P servers and Socks5 proxies for a hassle-free torrenting experience. It provides excellent value for money, taking into account everything it offers.

It is also very close to the top spot for best VPN for PC, as like NordVPN, it uses RAM-only servers, so you can be sure that your data is well protected.
It also has a Kill Switch, VPN MultiHop double feature, CleanWeb (like Nord's CyberSec), as well as a borderless mode and camouflage for accessing content in restricted regions like China.
Surfshark uses the WireGuard protocol and speed test results show it to be the closest VPN to NordVPN, high speeds like no other service. It has more than 3,200 servers in 65 countries and all of them unblock streaming platforms at enviable speeds.
You can also download torrents with ease and use the split tunneling feature to choose which apps to skip from VPN usage for more control over speeds. Also, Surfshark allows unlimited devices, so you can share it with family and friends.
Last but not least is PrivateVPN, which has a whole arsenal of features dedicated to giving users the best browsing, streaming geo-blocked content, and torrenting.
PrivateVPN offers the perfect balance of speed, security, and privacy at affordable prices. It has 150 servers in 62 countries, which isn't as many as NordVPN and Surfshark, but it doesn't really have any significant impact on your performance.
In fact, PrivateVPN has great speeds with OpenVPN and IKEv2, and these speeds are fairly consistent around the world. In addition, it is much simpler, so it is the best option if you are a beginner, it can do the same as the previous two, and since it only has the essentials, it is quite easy to use.
Apart from that, PrivateVPN's security is also quite robust, it also has a Kill Switch and stealth mode, so it also works from a country with restrictions, like China or Jordan for example.
On top of that, it has dedicated servers for streaming and torrenting, you can access Netflix and other platforms, so you don't miss the next series or movie that isn't available in your country, which makes it one of the best VPNs for pc in 2023.
---
All of them, of course, have apps not just for Windows, but for all devices and platforms, and they offer a 30-day money-back guarantee so you can be sure you'll get everything they promise.
Disadvantages of an unlimited Free VPN
There are several downsides to using a free VPN, including:
Intermittent connections and slow speeds: Very common with free VPNs are unstable connections and slow speeds, to the point where it can be frustrating.
Security and privacy: This is something that you will not get with completely free VPNs. The way they make money is by monitoring and keeping records of their users' online activity, and using the data for commercial purposes.
Advertising and tracking: Many free VPN providers display ads, and this can be quite annoying and invasive.
Insufficient protection: Completely free VPNs do not provide the same protection as paid ones, which represents a risk to privacy and security.
Limitations: All Free VPNs have limitations, in terms of the number of functions, countries, servers, and many also have data caps, users realize that they cannot do everything they want online without first paying for a plan pay.
They do not work for Netflix: Most of them, having a poor infrastructure and not having specialized servers, are easily detected by streaming platforms.
They have no support: No completely free VPN offers support, nor any guarantee.
In general, free VPNs may be suitable for occasional use, but for strong online security and privacy protection, it is better to opt for a paid VPN provider.
In conclusion, which one is the Best Free VPN?
Knowing this, if your only option is a free one, then the best VPN for Windows free and unlimited in terms of versatility and usefulness, is TuxlerVPN, but keep in mind that it slows down your internet, plus it does not have a clear policy regarding privacy and security.
But if you care about security, value privacy, need a fast VPN, and 3 locations is enough for you and you don't need to access streaming content, the free version of Proton VPN is recommended.